Bring Sparkle to the Food You Love to Cook!
After selling 7 million pans worldwide, the makers the original FlavorStone, introduce the next generation in gemstone-tough, non-stick cookware – The FlavorStone Diamond Edition!
Our engineer's quest for the most durable, non-stick surface ever led them to the diamond, the hardest material in the world. They developed a dima-tough technology featuring a diamond infused surface!
FlavorStone Diamon Edition Cookware features:
Diamond infused surface coating for superior non-stick, ultra-durable performance! In fact, the surface is 3 times more durable than the original FlavorStone!
Superior thermal conductivity for even heating and heat retention. No hot spots!
Unique square shape pans offer 25% more cooking space than comparable round pan!
No need for oils or fats! Save calories and taste your food's natural flavors!
Quick touch removable handle allows you to go from the stovetop to the oven. Cook just like a high-end restaurant!
Say good-bye to kitchen clutter. FlavorStone Diamond Edition stores in less space than ever before!
Multi-ply base means no warping! Your pans will last longer!
Works for all cooking surfaces! Gas… Electric… and Induction!
Since virtually nothing stick, FlavorStone Diamond Edition cleans up super easy, super-fast!
The FlavorStone Diamond Edition will change the way you make meals for your family – forever!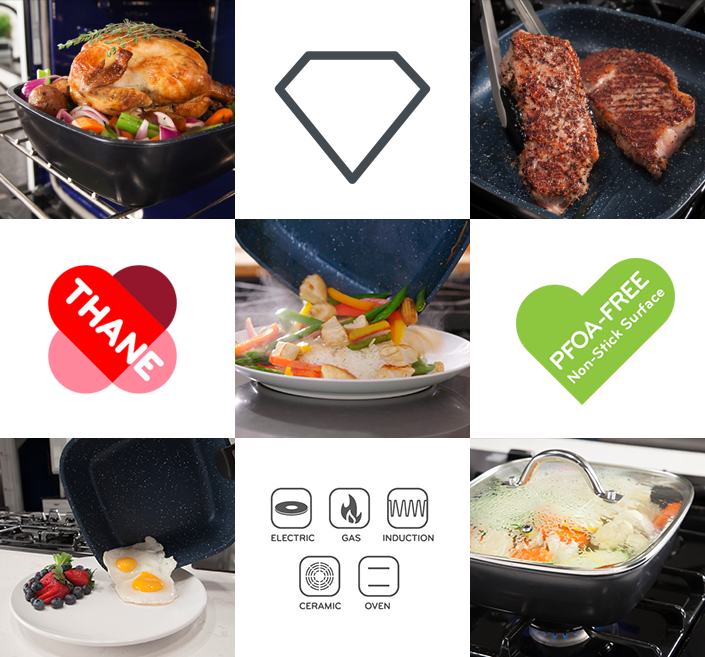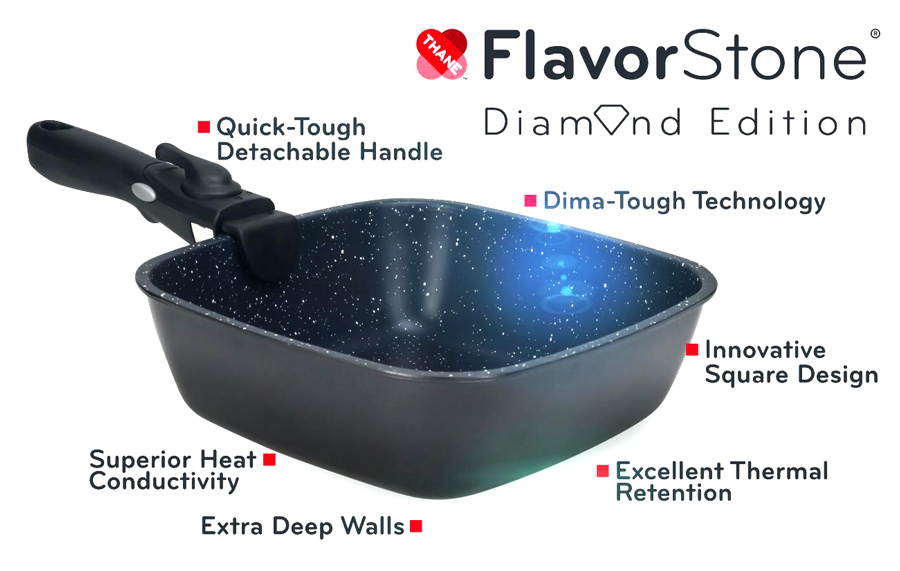 Our Products
Thane Best Sellers