We Products.

Passion, commitment, creativity, focus. That's what it took to bring your product to life, and it doesn't stop when you partner with Thane. With Thane, all of the values you put into your work become amplified.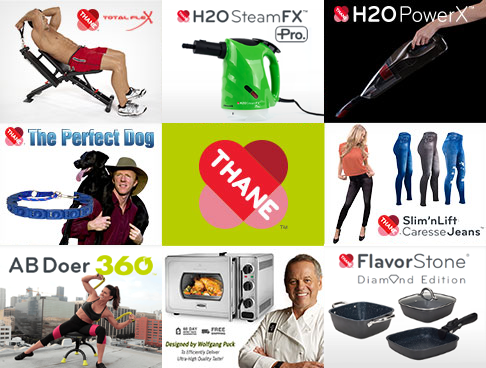 Why Do You Think Our Logo is a Heart?
Every single member of Thane's expert branding team is committed to the idea that the products we champion can make lives a little better, a little easier, a little healthier. And when you honestly believe you are changing the world, every detail becomes important. The focus on success becomes more intense. Every hour you spend working becomes another step toward a greater goal. That's what passion is. That's what Thane brings to your product.
If you are passionate about your product, contact Thane today!
Contact Thane

To contact Thane for general inquiries, please contact us at [email protected] or use the form below.
All product submissions must use the submission form located under Inventors & Product Owners. If you are contacting us regarding a product you've bought from us, please direct your inquiry to our shopping customer service representative on this page.