Introducing the WaverTone 180°, the revolutionary fitness dream machine that targets your core with laser precision focus as it helps tighten and tone your upper, middle and lower abs.
Lean back and the "WaveFlex's" 180 degree design flattens, pulling the resistance bands tight and creating tension. Lean forward and it lifts your body like a surging wave, supporting your back, taking pressure off your neck, and leading you into a precise crunch.
WaverTone 180° is also a ten-in-one total body sculpting super system to target your lower body, upper body and obliques.
WaverTone 180° features:
Arched back support
Soft touch landing
Two-way Dynamic Adjustable Resistance
Padded Seating
Compact Design
Fun, incredible, ab-blasting workout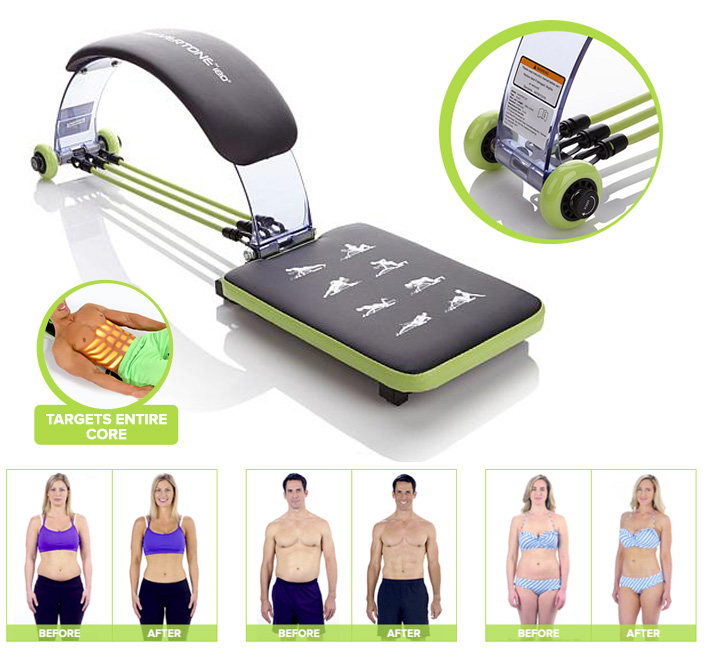 Our Products
Thane Best Sellers